ERHS Boys Water Polo: CIF Playoffs
Hang on for a minute...we're trying to find some more stories you might like.
A related article can be found detailing the aspirations of two students who play for the boys varsity water polo players and the junior varsity and freshman coach, Amanda Quinonez for their current season written in September, 2018 on their hopes of qualifying for CIF.
On Tuesday, October 30, the ERHS varsity water polo team defeated Long Beach Poly in a non-conference home game for their first round of CIF playoffs with a score of 14-3.
On Thursday, November 1, the ERHS varsity water polo team lost to Diamond Bar High in a non-conference away game for their second round of CIF playoffs with a score of 13-9 ending their 2018 fall season.
Season Recap.
Coach Tyler Harp believes that the team has improved tremendously over the last season, and going into the CIF playoffs, he remarks that the team as a whole has, "…become more skilled throughout the season, but the greatest growth I have seen is in their ability to play as a team. They went from being a group of skilled players to a group of teammates that sacrifice for each other every chance they get."
Varsity player Josh Beerer, a junior here at ERHS, remarks that looking back on this year's season, "The overall game IQ, offensively and defensively, we have improved our offenses and locked down our defense."
Team Recap.
Varsity Player Lorenzo Sarreal reveals that being around his fellow teammates, he most enjoyed, "Bonding with them. Being with them all the time. Hanging out with them inside and outside of school and becoming like brothers."
Beerer was elated to note that, "We have bonded so much over the past year. Just playing with them has made us become so close. We have come over so many obstacles, I am so proud of our entire team pushing through and making it all the way to CIF."
Looking at his team, Harp is most proud of is the fact that, "these young men have reached the point that they actively sacrifice for their teammates to win. No one is looking to selfishly score a goal or cares about their stats in a game. They are willing to give up a goal they could make for their teammate making an easier goal."
Personal Insights.
Harp also adds that personally, as a coach, "I feel like this is the team I've been working towards building the last four years. It is a great group of guys that all love the sport, love their team, and love to work hard and win. This team has been so much fun to coach. Regardless of how we end up in CIF I will always remember this team as one of my favorite teams to coach."
Sarreal personally overcame, "Little things from each game. I learnt more about the game and I learnt more skills to help me get better at the game."
Congratulations on a great season Mustangs and making it to the CIF playoffs! Continue to be the best at getting better!
About the Contributor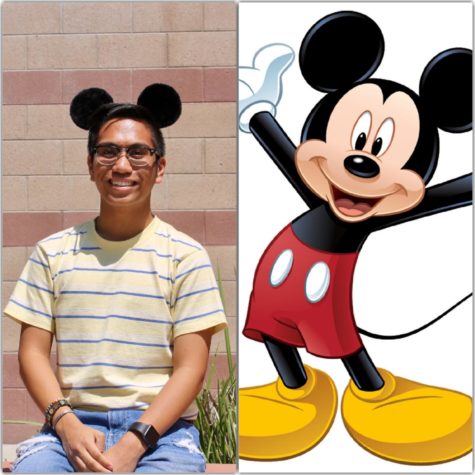 Joshua Dineros, Public Relations Manager
Joshua Dineros is currently a junior at Eleanor Roosevelt High School and writes for the student newspaper The Roosevelt Review. He is a staff writer...