Ariana Grande and Pete Davidson Split
Hang on for a minute...we're trying to find some more stories you might like.
While some argue that it was bound to happen, many are disheartened and surprised at the news that Ariana Grande and Pete Davidson have split up.
The now separated couple started dating in May, not hesitating to make their relationship public on social media. Their relationship was an instant topic of debate. Some of her fans felt that Davidson was bad for Grande, and that some of his actions were reckless and disrespectful.
For example, on September 29, the Saturday Night Live personality made a joke about switching his fiancee's birth control pills with Tic Tacs, which led to social media outrage from fans concerned for Grande's well being.
Madison Swanson is a fan of Ariana Grande who felt that "Ariana needs some time to herself …[to]  heal from what's been going on recently."
The pop singer has certainly been under stress, experiencing survivor's guilt and episodes of anxiety after the Manchester Arena Bombing following one of her concerts in May of last year.  The suicide bombing left 22 of her fans dead. Junior Swanson feels that "it's good for her [Grande] to take some time off from relationships and really work on getting better."
Concerning the breakup, Swanson stated "I loved them together but I support her 100%." Rumors have been circling about the cause of the breakup, but she isn't fazed by them. I've heard many stories about how Pete Davidson did whatever, but I think its because Ariana needs some time to herself."
It is unsure whether the couple has any chance of getting back together. Some fans are hopeful while others, like Swanson, hope Grande stays single for a while.
About the Writer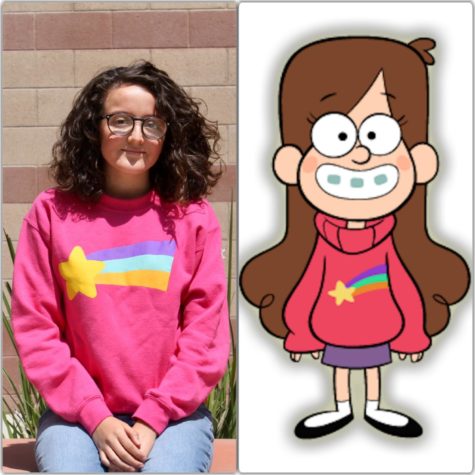 Nayeli Rubio, Managing Editor
Nayeli Rubio is a junior at Eleanor Roosevelt High School. Prior to joining her current journalism class, she has written for her middle school newspaper,...