HOCO at Hogwarts
2018 ERHS Homecoming Reveal
Hang on for a minute...we're trying to find some more stories you might like.
The Homecoming Reveal.
The first school dance of the 2018-2019 school year is upon us with this year's theme of Harry Potter, also cleverly named as HOCO at Hogwarts. ERHS ASB has been diligently working to bring this year's Homecoming Dance to life adding a hint of magic and sorcery to make it extraordinary and different than past years believes ASB President, Jasmine Tran.
The dance will be held in the ERHS Gym on Saturday, October 13 at 7-11pm. Tickets are now on sale at the Student Store for $25 with ASB Card and $30 without. Come out and have fun Mustangs!
ASB Members' Excitement for the dance.
It is the time of the year that gets Mustangs wild up and Jasmine Tran simply remarks the excitement as, "…it includes having a homecoming rally, homecoming football game, and the homecoming dance."
ASB had announcements prepared for the student body on Friday, September 14 at both first and second lunch in the quad. Many students involved were decked out in the spirit of Hogwarts which tied in the theme seamlessly.
Tran is especially excited for this year's Homecoming Floats and she especially enjoys it because, "I love getting to see how creative everyone gets and I can't wait to see who wins!"
ASB Spirit Commissioner, Danielle Brown is excited to MC the rallies, events, and football games. Brown especially loves the theme because, "Ever since I was very very little, I have always loved Harry Potter. The fact that it's something that I grew up with makes me very very excited"
ASB member Mason Bell loves the idea of the Harry Potter theme and says, "It's such a creative topic because there are those who know Harry Potter and those who don't know Harry Potter, so it's a chance for everyone to get on the same playing field with such a cool thing in pop culture."
ASB member David Stewart calls HOCO at Hogwarts, "A magical element with the dance which has the opportunity for creativity to be shown which has already been shown at the Homecoming Reveal."
All of these ASB members and more have put countless hours of time and effort into the Homecoming Dance, Game, and Rally, so go and support Mustangs! Keep up the great work ASB!
About the Writer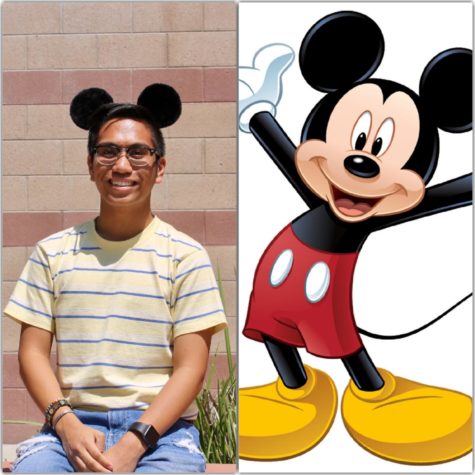 Joshua Dineros, Editor-in-chief
Joshua Dineros is currently a junior at Eleanor Roosevelt High School and writes for the student newspaper The Roosevelt Review. He is a staff writer...