Powder Puff Applications
Hang on for a minute...we're trying to find some more stories you might like.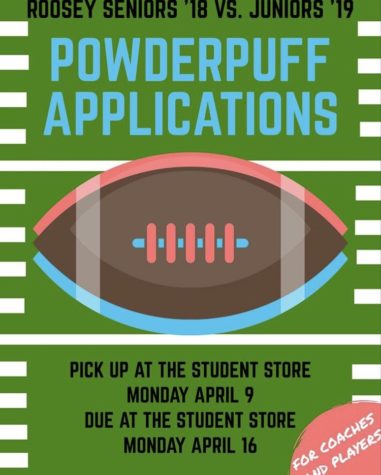 Powder Puff season is upon us! For the Junior and Senior girls who are interested please pick up applications at the student store. Coaches are also needed!
Powder Puff is a great way for the upperclassmen to switch things up and watch the girls play a fun game of flag football!
Applications are due by Monday April 16th by 3pm at the student store.
If you are selected for the Powder Puff roster you must attend a mandatory information meeting on April 18th at 3pm in the cafeteria .
At the meeting you will receive a jersey and an athletic clearance packet which will be due to the student store on April 28th by 3pm.
These deadlines are mandatory!
Practices will be held on Monday and Wednesday for Seniors and Tuesday and Thursday for Juniors from 3:30pm-5pm.
The game will be held on May 25th at 6:30pm.
There will be no refunds!